More Info & Application Link

Posted Thursday, April 15th, 2021: We are looking for a motivated and client focused professional to support our consumer assurance and risk assessment consulting services.  The Toxicology & Risk Assessment Manager will guide our clients on matters related to the safety and regulatory compliance of consumer products including conducting exposure and hazard assessments. This role combines knowledge of regulatory affairs with an understanding of toxicology and general risk assessment principles.  

Posted Tuesday, April 13th, 2021: The main responsibilities of the Imaging Scientist at the STTARR Innovation Centre are to utilize both practical and theoretical knowledge to perform laboratory preclinical imaging research procedures on a variety of imaging systems, which may include preclinical MRI, CT, PET, SPECT, US, PA, and Optical systems. The applicant must demonstrate an understanding of the operational theories/procedures, performance/maintenance characteristics of instruments/equipment in order to facilitate the effective and efficient use of the imaging system(s).

Posted Monday, April 12th, 2021: Reporting to the Director of Professional Development, the Professional Development Coordinator will provide support to a team that delivers engaging learning experiences for audiences with both AI technical expertise and/or AI business expertise on how to adopt AI.
In this dynamic role, the Professional Development Coordinator will serve as a key contact for diverse stakeholders by providing high quality support for Vector's professional development initiatives, assisting in the execution of events, and working to build community engagement through fostering an inclusive, welcoming, and collaborative environment.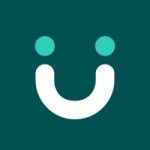 Posted Monday, April 12th, 2021: The Field Alliance Manager will focus on helping the North American Sales teams work more effectively with our partner community to stimulate more market awareness and opportunities for UKG. Collaborating with the territory sales leadership team, the Field Alliance Manager will cultivate relationships across priority partners operating within the territory. This role will leverage the vast ecosystem of market-facing resources within UKG's Alliances community.
Posted Wednesday, April 7th, 2021: The Department of Obstetrics and Gynaecology is currently looking for a Research Coordinator I. This position performs research activities involving project design, collecting, summarizing or analyzing data. Tasks may include but not limited preparing and submitting new study documents to REB ,updating information of existing studies with REB, adhering to research protocol andstudy coordination by carrying out various aspects of conducting a clinical trial, creating case report forms, data extraction and data entry.

Posted Wednesday, April 7th, 2021: Incredible opportunity to be part of our passionate Medical Science Liaison team at Novartis Oncology Canada. Novartis has the resource and passion to use science-based innovation to deliver better patient outcomes in growing areas of healthcare. As a Medical Science Liaison, you will lead the implementation of the Country medical affairs plans related primarily to KOL engagement and data dissemination. You will be responsible to expand scientific knowledge, deepen Medical Expert understanding of our medicines within the treatment landscape, and uncover valuable insights for the Medical Affairs team as well as cross-functional teams.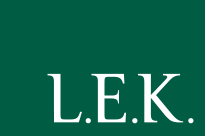 Posted Tuesday, March 30th, 2021: Link to L.E.K. is an immersive 2-day program designed to provide participants with an in depth view of life sciences strategy consulting and more specifically, the Life Sciences Specialist role. This program will take place virtually and feature opportunities to:
Learn more about L.E.K. as a firm and the type of work we do
Gain hands-on experience working through a simulated case with life sciences consultants and present findings to senior management
Network with all levels of life sciences staff
Participants will receive an accelerated invitation to final round interviews in late June.

Posted Sunday, March 28th, 2021: The Regulatory Affairs Intern (Canada) will provide support to the local team on several projects in Regulatory Affairs, and will have the opportunity to receive training from experienced team members.

Posted Sunday, March 28th, 2021: The Research Collaboratory is looking for an enthusiastic, energetic individual to serve as a Clinical Trials Coordinator on our team. The successful candidate will coordinate a 3-year clinical trial around virtual care for veterans living with post-traumatic stress disorder, as well as collaborate on multiple projects within the program of research. The Clinical Trials Coordinator will work under the supervision of the Principal Investigator and the Project Manager, and alongside other team members within the Collaboratory. They will work independently and effectively to produce high quality research, documentation, communication, and overall coordination of the tasks assigned.

Posted Sunday, March 28th, 2021: The Sr. Manager, Medical Affairs (HIV) will report to the Director of Medical Affairs HIV. The role requires close national and international collaboration with colleagues from various functions and departments. The role will be office-based in Mississauga and requires national travel, when it is safe to do so. The role involves developing and implementing defined goals and objectives aligned with the Medical Affairs Plan of Action and other strategic initiatives, responding to clinical inquiries regarding marketed or developmental Gilead HIV products, presenting scientific and clinical data for Gilead HIV products, and identifying and developing regional and national opinion leaders to support Gilead HIV products.
Posted Sunday, March 28th, 2021: The Toronto Dementia Research Alliance (TDRA) housed at the Centre for Addiction and Mental Health is seeking a full-time, contract Research Coordinator to support our work on knowledge translation, communications and community engagement.  Reporting to the Director, Strategy & Operations and the Executive Director, you will be responsible for creating engaging, accessible web- and paper-based content that clearly communicates the TDRA's goals and achievements.  This includes writing content based on interviews with researchers or relevant trends, generating plain-language content about our ongoing research studies, creating promotional content, maintaining an up-to-date listing of conferences and funding opportunities, expanding our social media presence, and leading the ongoing maintenance/update of our website.  

Posted Sunday, March 28th, 2021: We have an opportunity for a Senior Brand Manager, Atopic Dermatitis area to join our Immunology Division. In this role, you will develop and implement the developing and implementing the marketing plan for the Atopic Dermatitis franchise, a strategic area of growth for AbbVie's future.  This position is based in Montreal (Saint-Laurent) and reports to the Commercial Head, Atopic dermatitis.

Posted Sunday, March 28th, 2021: As part of the Oncology Medical Affairs team, serving as a Medical Science Liaison Manager will focus on elevating future-focused game-changing competencies and mindset within the MSL breast cancer team (includes high priority launch opportunities & digital engagement strategies).
Posted Thursday, March 18th, 2021: As an intern, you will be focused on supporting the development of the Multabody platform from the discovery stage through preclinical development. In this role, you will use Molecular Biology and Protein Biochemistry techniques to help ongoing efforts towards the design and characterization of recombinant Multabodies with the ultimate goal of developing therapeutics against cancer targets.
Posted Monday, March 15th, 2021: As a Senior Manager, AI Strategy you will be responsible for generating, leading and managing a portfolio of Deloitte's Omnia AI Strategy services engagements (projects) within your focus area. The role includes developing and nurturing client relationships, leading project teams, coaching and mentoring Deloitte professionals with a continuous focus on personal and professional learning and growth, and achieving highest levels of quality performance commensurate with the expectations of a World-leading Professional Services Firm.
Posted Friday, March 12th, 2021: You will be partnering and providing sourcing support to our TA team in North America. As a Talent Acquisition Sourcer, you are passionate in finding and attracting top talent. You not only take advantage and utilize all resources in identifying talent, you find innovative ways in doing so. You perform talent market research, develop talent insights and create sourcing strategies. The team will require your professional support and subject matter expertise during the recruitment lifecycle including sourcing and qualifying candidates. 
Posted date = date when posting was available on the PGSA website.